Ruffini Chiropractic Offers Holistic Chiropractic Techniques for Detroit Area Student Athlete Injuries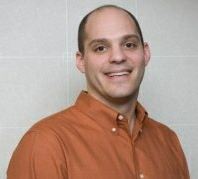 Southfield, Mich. (PRWEB) June 12, 2012
With the rise in concern for young athletes long term health and lives, Ruffini Chiropractic now offers holistic chiropractic techniques for Detroit area students through the use of modern chiropractic equipment and technology.
One of Dr. Ruffinis areas of expertise is sports injury management and prevention. He is a strong supporter of student athletics, contributing his time and expertise to many of the areas student athletes from local middle schools and high schools. Dr. Rich, as he is affectionately known, has developed specially designed and supervised recovery programs for his patients. His programs focus on returning proper physical function to increase strength, flexibility and endurance.
Helping a young athlete recover from a sports injury is truly a one of a kind experience, Dr. Ruffini said, To see them improve day after day is one of the many perks of this job.
Ruffini Chiropractics approach to chiropractic and sports injuries includes relaxation techniques, changes in diet and exercise, as well as traditional chiropractic techniques and treatments that will get young athletes on the road to recovery and eliminate their ailments. Chiropractic treatments arent just for sports injuries or back pain, Dr. Ruffini can also help with a host of help problems including chronic headaches and migraines, allergies, ADHD, fibromyalgia, carpal tunnel, and more.
The wide variety of knowledge and chiropractic techniques that Ruffini Chiropractic has to offer its clients allows them to receive individualized treatments when it comes to their specific sports related injury or chiropractic injury. So if an accident or injury should occur anytime during a sporting event or season, Dr. Ruffini will be there for help.
About Dr. Ruffini and Ruffini Chiropractic

Dr. Richard J. Ruffini was certified by the National Board of Chiropractic Examiners in 2003. His Chiropractic Studies took place at Life University, in Atlanta, GA and he later received his degree from Sherman College of Chiropractic in Spartanburg, SC. Dr. Ruffini has additional certifications in Physiological Therapeutics and is board certified in Anti-Aging Medicine. Dr. Ruffini is a graduate of Michigan State University and holds a BS in Chemical Engineering. In 1995, Dr. Ruffini pursued studies in the History of Health Care, and Medical Ethics at the University of London. Visit http://www.chiropracticinjuryrecovery.com for more information.
More Holistic Treatments Press Releases